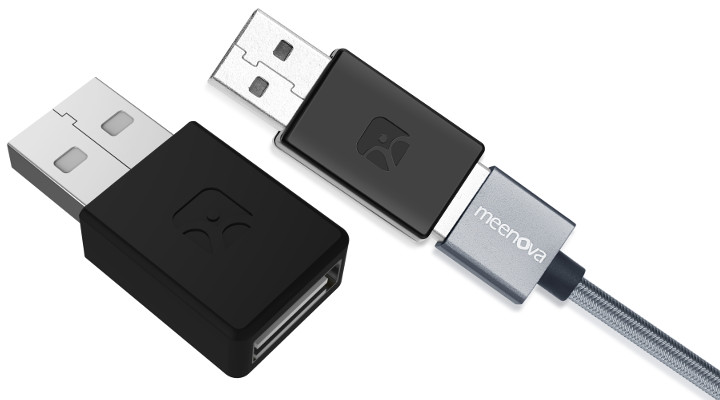 Smart & Secure Fast-Charge Adapter
Transform the USB port of your computer/laptop into a full-speed charger: charge most smartphone 2X as fast and more than 3X as fast for some phones -- compared with regular cables, charge iPad and other tablets at up to 2A (10W).
Block data transfer to hack-proof your device against untrusted charging source.
Incompatibility no more: make chargers and devices from different vendors (Apple, Samsung) play nice with each other.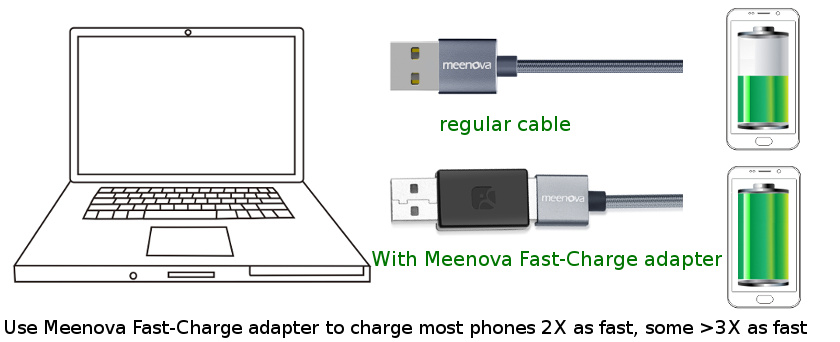 Unleash the charging power of your computer/laptop's USB ports. Connect USB cable through Fast-Charge Adapter to charge most smartphones 2X as fast (including iPhone 5/5s/6/6s/ & Plus, Moto X, Droid, HTC One), more than 3X as fast for some phones (including Samsung Galaxy S5/S6 & Note 4/5).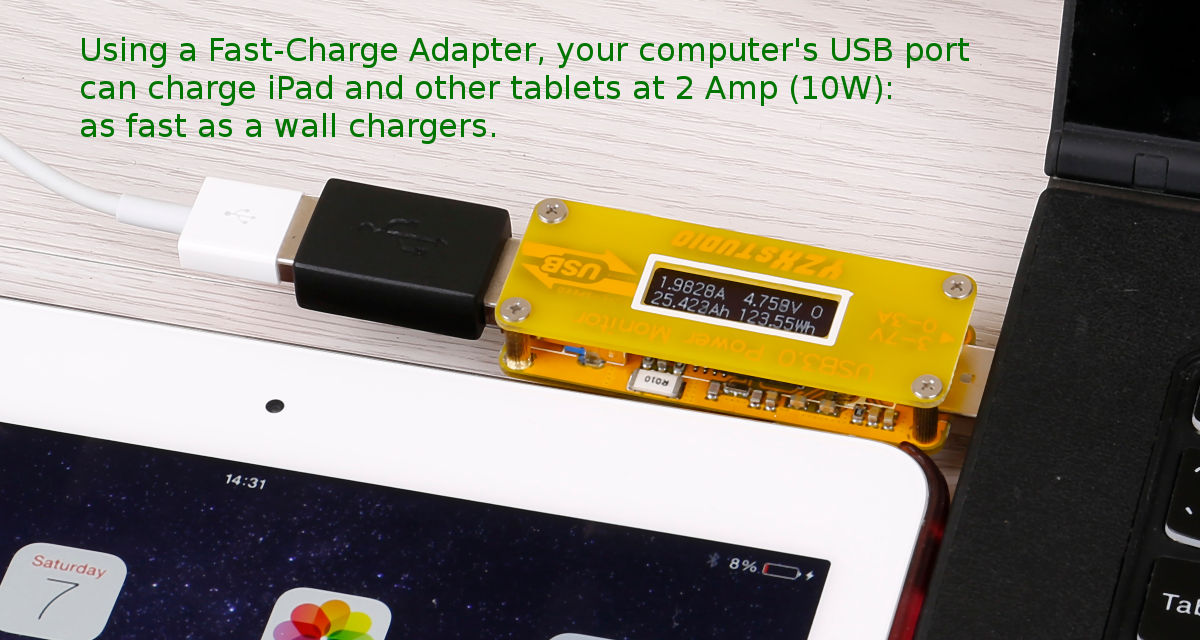 Your computer/laptop won't charge your iPad or other tablet? No problem, give it a boost using our Fast-Charge Adapter. Now it charges at nearly full-speed at up to 2 Amps. No need for a bulky wall charger -- your computer/laptop can do it all.
Safety first. Ever connected your phone/tablet to computer/charger at public places such as bar, airport, hotel or library? Our Secure Fast-Charge Adapter blocks data transfer, so bad guys can't steal data off your device; or worse, compromise it.
click to view larger pictures. Adapter only, cable and any other devices shown in pictures are not included.