Lightning-to-MicroUSB Cable, 2018 New
One of a kind Lightning-to-MicroUSB Cable lets you conveniently do a few wonderful things on your iPhone, iPad or iPod Touch with 8-pin Lightning port.
Use external DAC with MicroUSB port for high-fidelity digital music playback, or connect to headphones with built-in DAC and MicroUSB port.
Connect digital camera with MicroUSB port to view/transfer pictures.
Charge mobile devices with MicroUSB port, such as Bluetooth headphones, voice recorders.
Connect SD/MicroSD/Compact Flash card readers with MicroUSB port to view/copy photos/videos taken by digital camera. For photos/videos taken by digital camera *only*, doesn't support other types of files.
Better improved aluminum connector casings.
New upgraded 2018 version that works with iOS 10.3, 11.x, 12.x and future iOS upgrade.
NOT compatible with the following products: Dji Mavic Pro, Dji Spark, Shure MV51, COZOY Astrapi, Fiio Q1 Mark II, Fiio Q5 and other MFi DAC products. These products only work with the "official" cables from the manufacturers.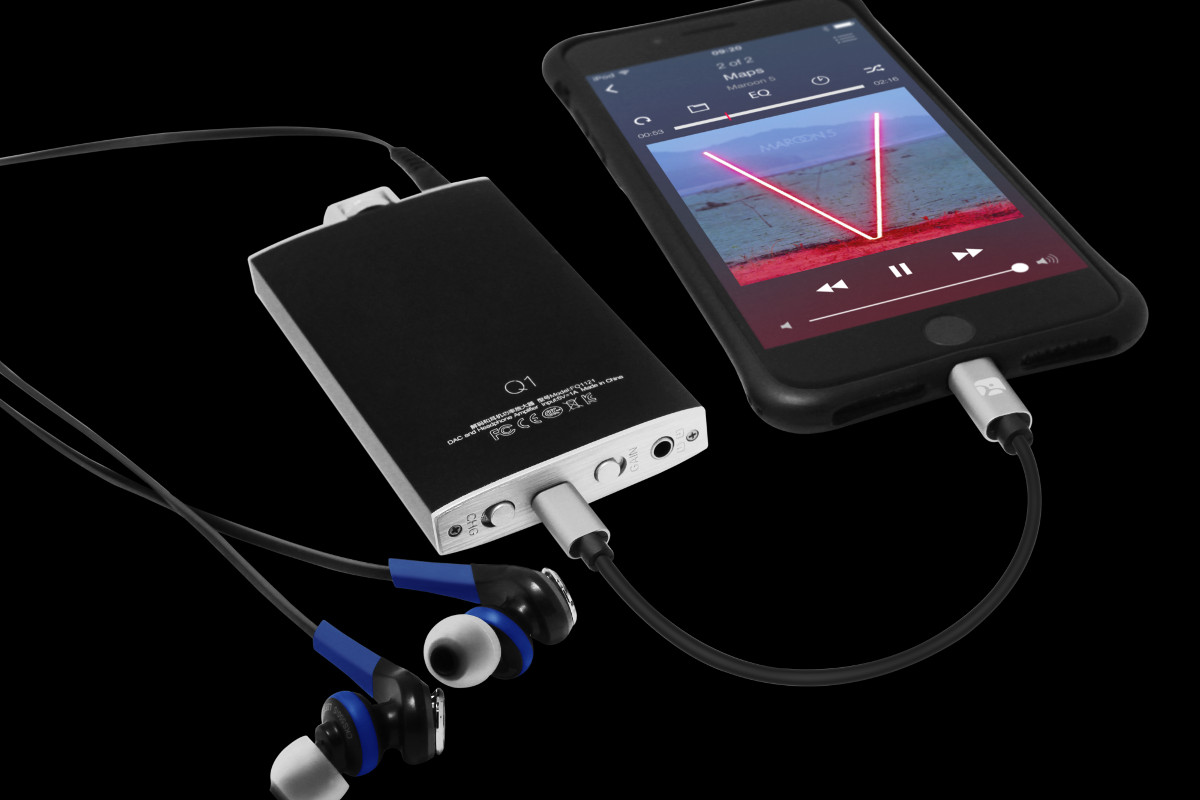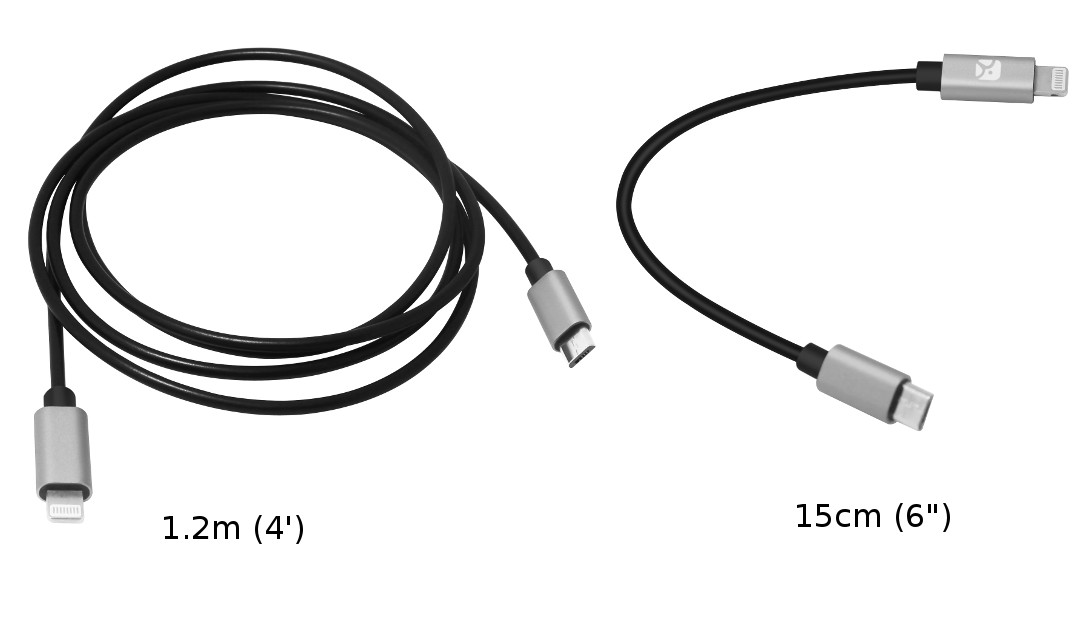 Technical Specs
Apple Lightning 8-pin connector, USB Micro-B connector
Cable length: 15cm (6") and 1.2m (4')
Weight: 4.3 gram (0.15 oz) or 18.0 gram (0.64 oz)
Color: black (cable) and gray (connector casing)
Features
Tough, yet flexible. These cables are subject to the most stringent tests -- they can sustain 5000+ times of bending without being damaged or suffering performance loss. High-quality material makes them tough yet still very flexible -- compare with other stiff alternatives.
Plays nice with cases. The compact Lightning connector and MicroUSB connector fits most case cutouts and thus are compatible with most cases.
Better compatibility. Works with a wide range of USB DACs. Note: some USB DACs may require more power than iPhone/iPad can provide and may not work -- that's a limitation of iPhone/iPad, but the cable.

Warranty
2-year limited warranty
Package Contents
(1) Lightning-to-MicroUSB Cable
* Any other devices shown in illustrations are not included.