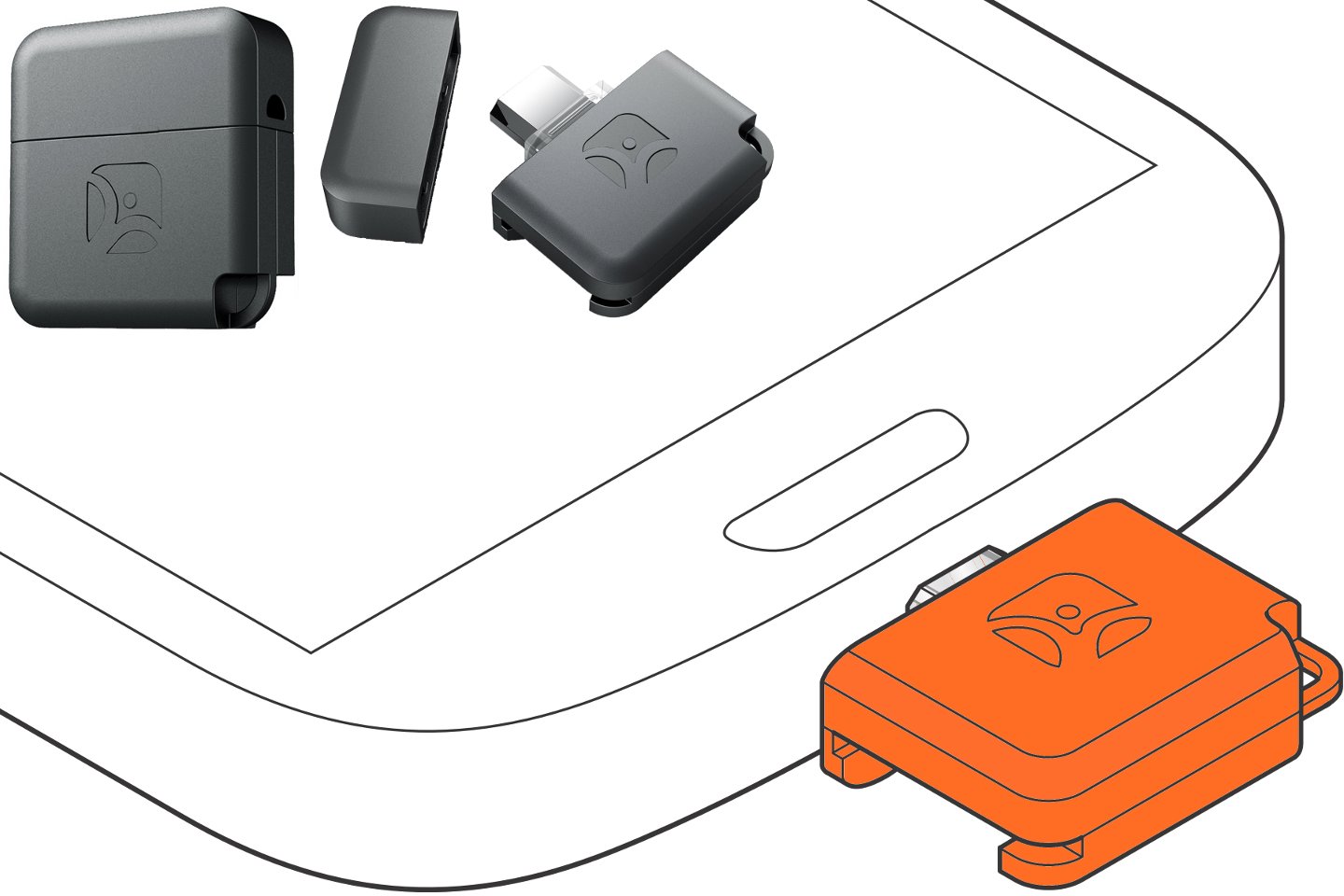 Mini MicroSD Card Reader for Android
Really small. Truly portable. Actually useful. Specially engineered for your Android smartphones & tablets.
Like an SD/MicroSD card reader that you often use on PC computers, except this one comes with a MicroUSB connector to plug into smartphones & tablets with MicroUSB port. Use it to play video/music on a MicroSD card. View photos/documents, copy and backup any and all of your files. Just like what you can do on a PC.
Attach this coin-size card reader to your keyring and take it anywhere you go. Never run out of storage space again.
Works with Nexus 5 (third-party software required or device being rooted).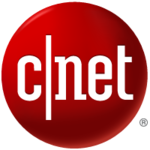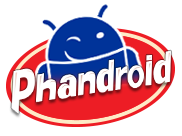 "So far in my experience, I have nothing but good things to say about the tiny accessory. I found that it's small stature was way more convenient to use than the traditional micro SD card reader/USB OTG cable combo and at $12 ($3 worldwide shipping), it wont break the bank."
-- Chris Chavez, October 21, 2013; phandroid.com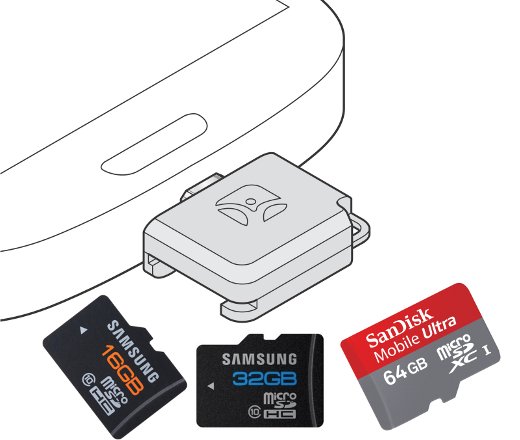 It supports MicroSD, MicroSDHC and MicroSDXC cards.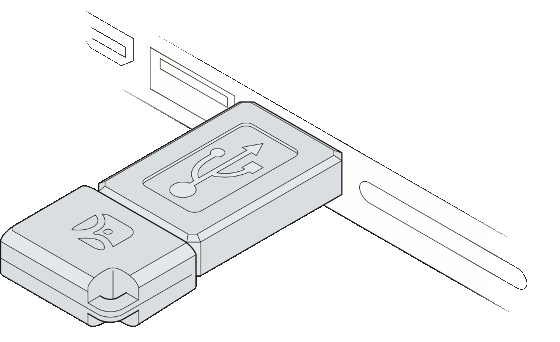 Works on computers too.
USB-to-MicroUSB adapter included.
Coin size, smaller than a US quarter.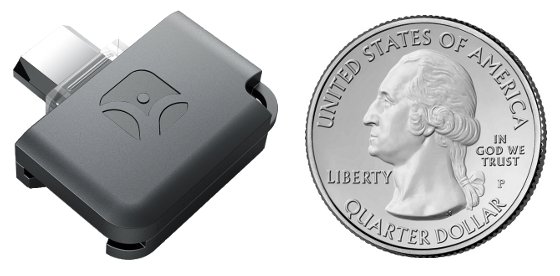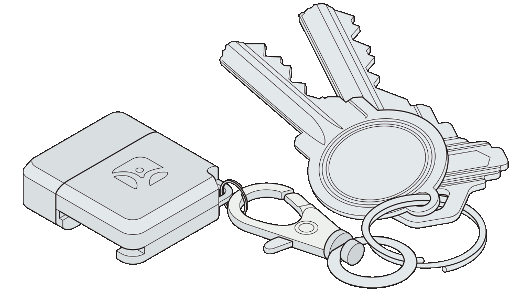 Attach it to a key ring,
take it anywhere you go.
List of Compatible Devices
Due to hardware and software limitations of many Android devices -- especially older ones, compatibility with devices not listed here can't be guaranteed.
Samsung: Galaxy S5, S4, S3, S2, S4 Active, Note 3, Note 2, Note, Mega; Galaxy Tab S, Galaxy Tab/Note Pro, Galaxy Tab 4 8.0/10.1, Galaxy Tab 3 8.0/10.1, Galaxy Note 10.1 (2014), 8.0; Galaxy Express.
HTC: One 2013 (M7), One Max, One Mini, Desire 7060, First, One X+, Evo 4G LTE, DROID DNA.
Motorola [*]: Moto G, Moto X, Droid Mini, Droid Ultra, Droid Maxx, RAZR M, RAZR HD, RAZR MAXX HD, Xyboard 8.2" Tablet.
Google: Nexus 5, Nexus 7 (2012 Original & 2013 New), Nexus 10, Galaxy Nexus; third-party software required or device being rooted.
Sony: Xperia Z2 Tablet 10.1, Z1, Z1 Compact, Z, Z Ultra, Tablet Z; Xperia S39h.
LG: G3, G2, Optimus G Pro; Asus: MeMO ME171, MeMO Pad FHD 10; Dell Venu 8; Lenovo K900
Xiaomi: RedMi, 3, 2S, 2A, 2, 1S, Xiaomi Box; Huawei: X1, B199, Ascend P6, Ascend, D2, Mate; Oppo: Find 7, N1; Meizu: MX, MX2, MX3.
Most Windows XP/Vista/7/8 computers, most Windows 8 Tablets (including Dell Venu 8/11 Pro, Lenovo MIIX2); Apple: all Intel-based notebooks and desktops.
* Notes:
please
check here
for more information.
Notable devices not compatible: Nexus 4, HTC One 2014 (M8)
Technical Specifications
Dimensions: 0.8"x0.9"x0.3" (21x23x8mm)
Outer dimensions when plugged-in: 0.8"x0.6"x0.3" (21x16x8mm)
Weight: 0.1oz (2.7g)
Interface: USB Micro-B, USB 2.0
SD card supported: MicroSD, MicroSDHC, MicroSDXC up to 200GB (max available today) and higher (future).
Power consumption: 0.25w
PC compatibility: Windows XP/Vista/7/8, Mac OS X, Linux 2.6 and up; using USB-to-MicroUSB adapter (included).
Smartphone/Tablet requirement: Android 4.0 and up with power-enabled USB-OTG hardware capability and USB Mass Storage support in software.
Package Contents
| | | | |
| --- | --- | --- | --- |
| | Mini MicroSD Card Reader | | USB-to-MicroUSB Adapter |
| | Snap hook | | Attachment Ring |

A creation made possible by 5692

backers.
Our
kickstarter campaign
.
Hall of Backers.
Designed in California, US. Made in China.