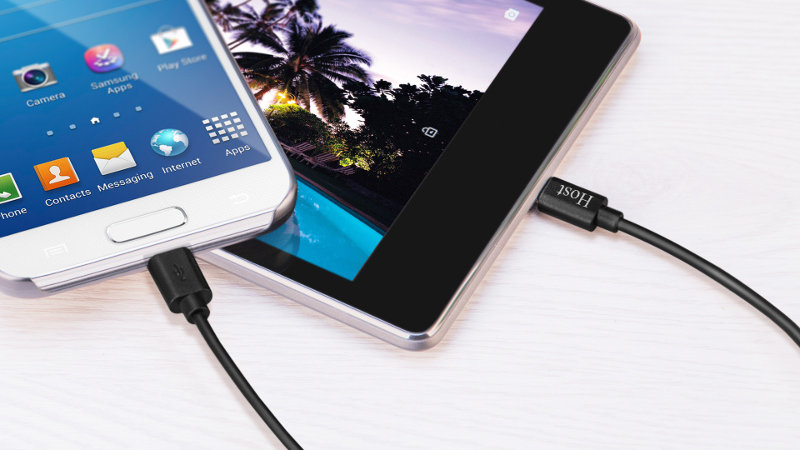 Mobility Cable: MicroUSB-to-MicroUSB OTG
MicroUSB-to-MicroUSB OTG cable lets you connect two devices with MicroUSB ports for charging and data transfer: two smartphones or tablets, tablet and phone, or a portable external hard drive/SSD and a phone or tablet.
One end of the cable is marked as "Host" which should be plugged into the "master" device which provides power to the other device.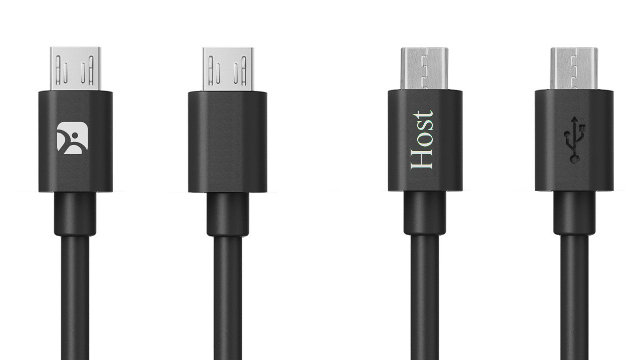 MicroUSB-to-MicroUSB
This cable has MicroUSB connectors at both ends. Device connected to the "Host" end must support USB-OTG.
Connecting Portable External Drive
Low-power external hard drive or SSD drive with MicroUSB 3.0/2.0 port can be connected to a phone or tablet with USB-OTG capability for read/write access. The host device must have external USB storage support in software.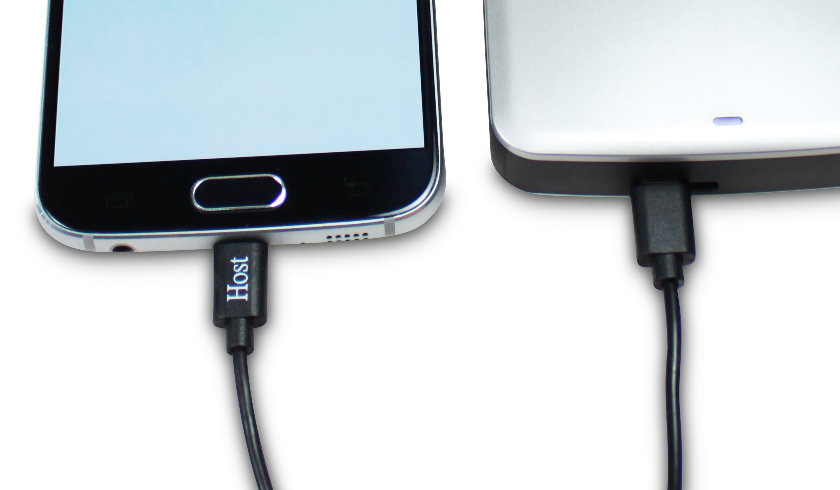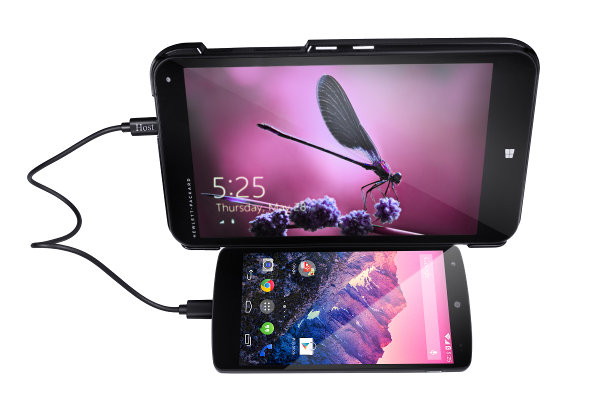 Connecting to Windows Tablet
Connecting a smartphone to a Windows tablet to charge the phone, transfer data between them or do USB tethering.
Technical Specs
MicroUSB type-B connector, MicroUSB type-B OTG connector
Cable length: 30cm (1 feet)
Warranty
2-year limited warranty
CE & RoHS compliant

* Devices shown in illustrations are not included.