Evolution Cable: USB-Lightning cable, evolved
Tougher, stronger, longer-lasting. With a style to match, it's a perfect compliment to your Apple devices.
Style Meets Substance

MFi Certified by Apple
Guaranteed to work with all Apple devices with Lightning port and all iOS versions, including iPhone 6/6s & Plus, iPhone 5/5s/5c, iPad 2012/Air/Air 2, all iPad Mini's, iPod Nano 7, and iPod Touch 5/6.
Buy with confidence and peace of mind.
Ultra Tough & Strong
It features aluminum connector casing & tangle-free nylon braided cable sleeve which can sustain 5000+ times of bending without breaking or performance degradation. Nylon fabric is water resistant.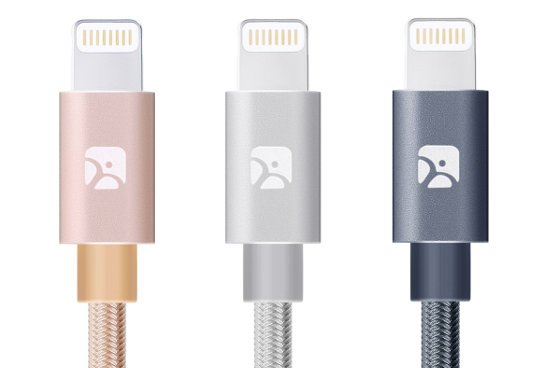 Compatible with most cases
CE & RoHS compliant
Rest assured that it is safe for you and safe for the environment.
Technical Specs
Connectors: USB 2.0 type A and Apple 8-pin Lightning
Cable length: 1 meter (3.3 feet)
Warranty
2-year limited warranty